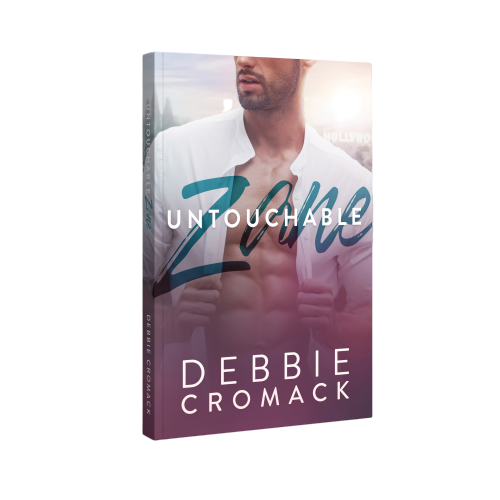 Untouchable Zane
One thing I know…
I'm done with men.
Will I be able to keep him out of my heart?
I'm starting over. New state. New job. Alone.
The last thing I need is Zane Elkton, a devastatingly hot celebrity, who's twelve years younger than me, no less, messing up my plans for a fresh start.
He's untouchable on the pedestal of fame…and he has his sights set on me.
The attraction that burns between us is hard to resist.
Two things I didn't know…
One, I've been haunting his dreams for half his life. Two, he knows my secret.
Desire ignites and our connection grows deeper.
Turns out, we're both keeping secrets.
He's my one chance at true love.
But will his addiction destroy it all?
You'll love this tumultuous, push-and-pull relationship because everyone fantasizes about the untouchable celebrity who's a good guy behind the Hollywood mask and falls in love with the everyday woman.
(Untouchable Zane is a full-length, SLOW BURN, standalone, reverse age-gap, celebrity, happily ever after, contemporary romance story for adults.
This book contains steamy scenes, alcoholism, mention of parental suicide, mention of body image sensitivity, and some explicit language. Suitable for 18+ only.)
A selection of comments left by Amazon reviewers:
"Basically, it's Hallmark but with dashes of sexy in all the right places!"
"I'm not typically a fan of Hollywood romances but this story completely sucked me in."
"I didn't think I was a romance genre reader until recently, but this book further proves it to myself."
"I'd been waiting for this book for a long time so my expectations were high and, oh my goodness, it did not disappoint!"
"And can I just add how this man's pursuit of Desiree was damn near the hottest thing ever!"
"I read the book in two hours! I had to know what was going to happen next. Proud to give this book five stars."
"The story is captivating, draws you in, is so real with emotion that you can't help but feel like you know the characters and get invested into their story."
"Debbie Cromack has a knack for pulling you into the story and you will feel all the emotions right along with her characters."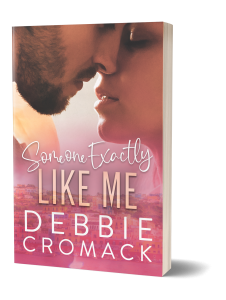 Someone Exactly Like Me
He offered me a deal…
A deal I shouldn't have taken.
Now that I'm in, how do I get out?
Niccolo Mancini is the last person I expected to steam into my life. Me, a struggling romance author. Him, a scorching-hot, Italian, film star who's just skyrocketed to fame.
Our agreement has us spending a lot of time together, much of it under the same roof.
As the terms of the deal play out, undeniable attraction ignites.
Hearts entangle.
What's a girl to do?
You'll love this tantalizing, push-and-pull relationship because everyone yearns for the tumultuous journey that leads to a happily ever after.
Someone Exactly Like Me is a slow burn, friends to lovers, forced proximity romance about an off-limits celebrity and the romance author who unexpectedly steals his heart.
This is Book 1 in the Wounded Hearts Duology. While it can be read as a standalone, your experience will be better if you read this book first. I hope you enjoy this soul mates, strong female friendship, wounded / broken / Mediterranean hero contemporary romance story.
A selection of comments left by Amazon reviewers:
"So well written, so entertaining, and so enjoyable-I couldn't stop reading it and I didn't want it to end. Ever."
"It was a great read with a lot of romance and a touch of suspence keeping you wanting more!!"
"She ensures that all the characters are real and true and it allows the reader to form attachments to the main characters very easily."
"This was definitely a feel cute novel with a good pace, wonderful characters and great everything!"
"My romantic reading soul absolutely adored this light with a little angst story by Debbie Cromack."
"This book is light on angst or major twists and it's the perfect read if you're looking for a sweet romance guaranteed to make you feel light and leave you with a smile on your face."
"I had fallen deep into this book from the very beginning, and the book kept me invested the whole way through!"
"The feelings and emotions of this story are portrayed fantastically."
PURCHASE SIGNED PAPERBACKS
PayPal account required to order.
Signed books are $15.00 (or 2 for $25.00),
including domestic U.S. shipping.
International shipping is available upon request!