By doing so, you consent to be on my email list and you agree to my Privacy Policy.
You can change your mind at any time by clicking the unsubscribe link in the footer or any email you receive or by contacting me at Debbie@DebbieCromack.com. I will treat your information with respect.
Hollywood heartthrob, Zane Elkton, has a secret…
Zane
Being a Hollywood heartthrob, I have the means to make almost anything happen…anything except this.
I've been haunted by the same mystery woman for almost half my life. A woman I've only ever seen in my dreams.
When she appears at my gym one day, I'm determined to do everything and anything to keep her in my life. And I will, as long as the one secret I've been hiding stays buried.
Can I make her fall in love with me before my fame and secret get in the way?
Desiree
After a pattern of bad relationships, the last one ending due to a tragic car accident, I'm moving to California for a fresh start, a new life. Alone.
I've sworn off dating and given up on love and the idea of happily ever after. Am I strong enough to resist temptation though?
When I meet Zane Elkton at the gym, my whole life spins on its axis. He's everything I've ever wanted in a man. Everything and more…his addiction is more than I'm willing to tolerate.
Can I take the risk and let him into my heart? Or should I run as fast as I can?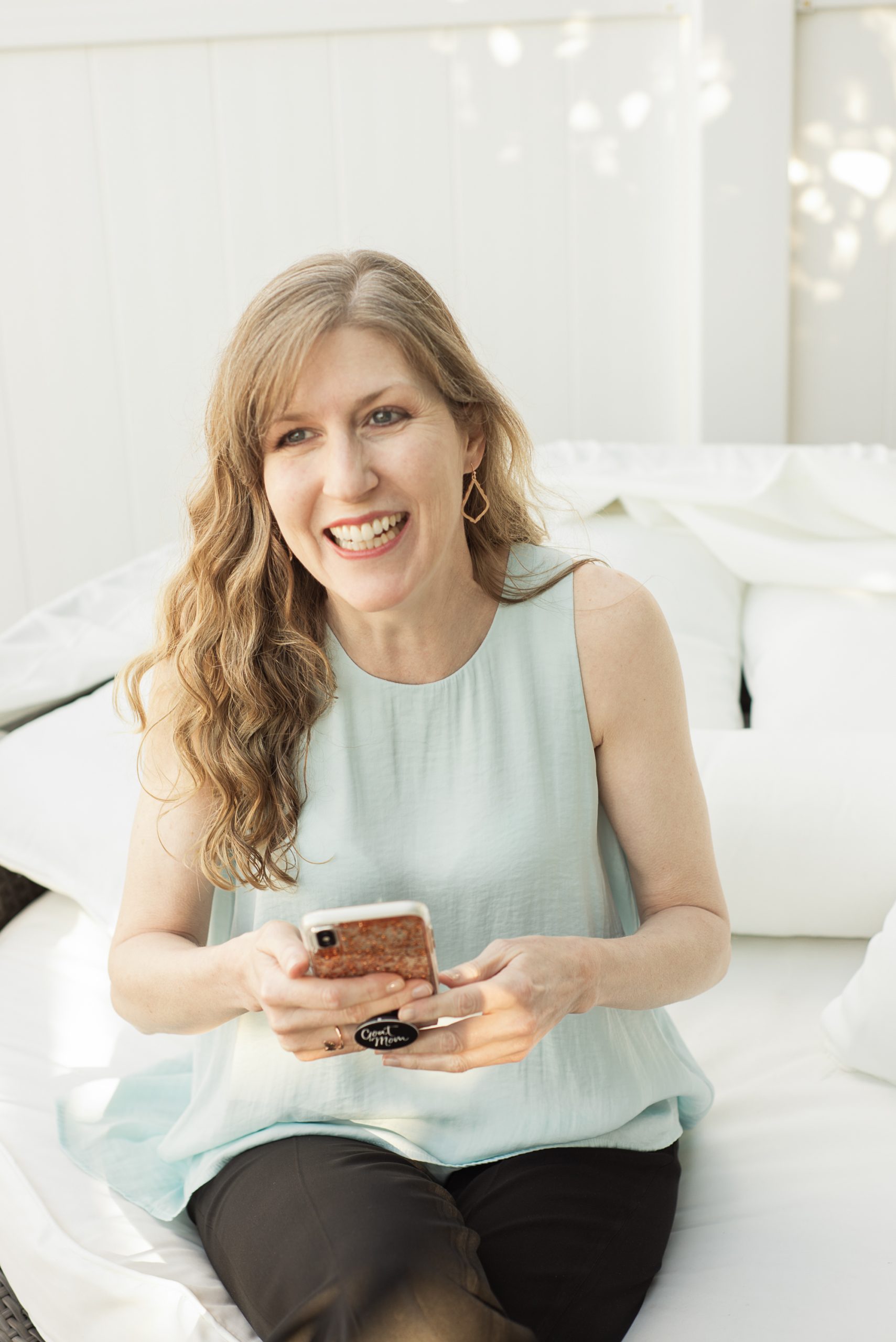 About Debbie
Hi! I'm Debbie and I'm a contemporary romance author. I write realistic characters whose love stories you want to live. My stories are sweet with a lot of heart and a hint of steam, giving you the escape from reality you desire.
I didn't step into my passion of writing until late in life. While I've loved writing since I was in middle school, I didn't pursue a career in creative writing because I couldn't see a path for making a living. The path I followed took me through many pivots…
Writing Resources
Find everything you need from just starting out, to writing, to marketing and publishing.
Escape into My World with Me…

I believe we all feel a little damaged or broken at times.
And while we may FEEL this way for days, weeks, months, or even years, it doesn't mean we ARE damaged or broken in our soul. I believe that our ability to feel broken is what binds us together. It connects us. It helps us feel compassion for others.
It's important to share. Share our stories. Share our battles. Share our fears. Share our scars.
When we share, we allow others to see us for who we are…real and raw. When we share, we become vulnerable. And through that vulnerability we connect.
In vulnerability there is strength. In vulnerability there is healing. When we allow ourselves to be vulnerable and share ourselves with others, they feel empowered to share and be vulnerable as well. This is how we come together. This is how we unite. This is how we learn to move beyond the hurt, beyond the pain, beyond feeling damaged and broken.
This is how we lift each other up and help each other create the lives we desire.
So, I encourage you to share, to connect, to be vulnerable, to open yourself up. Through sharing, we no longer have to feel isolated or alone; we can feel connected and uplifted. Your willingness to share invites others to share and heal and grow.
I believe in the power of sisterhood and community. I like the feeling of belonging to something bigger than myself. And I know many of you in my audience do as well.
I cultivate this connection in several ways. Each main female character is infused with bits and pieces of me, my personality, and my life. It's my way of sharing myself with you.
I also invite you to be part of my creative process by asking YOU who you want to see in my upcoming novels. Join my email list (drop your name and email address below) to participate and to stay up to date on my latest news.
AND…I bring you visually into my creative world through the Pinterest boards I create for each of my romance novels. Through my boards, I paint a picture for you of the characters, the setting, and different activities and situations you'll read about in my books.
Go grab a mug of your favorite warm beverage, snuggle up in a blanket, and come escape into my world of sweet, steamy romance…
Follow me on Pinterest to enter the visual world
of my romance novels…